Student guide to getting your Driver's License and Permit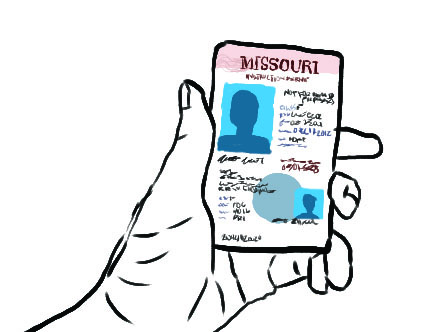 Want to know how to get your driver's license? Well, first you have to get your permit:
When getting your permit, you should:
Study: read the handbook, take test online, ask an adult who has their permit
Find a good DMV to take your permit
Things you'll need: proof of identity, social security number, proof of Missouri address
There are 25 questions on the test, to pass, you have to get 20 out of the 25 questions correct
Steps to getting your driver's license:
You'll need a car obviously (any kind, it doesn't matter)
Get to know your car. Study the buttons in the car, learn what they're used for, and get used to them
Read a driver's handbook. Reading this will help you understand how driving will be and it will teach you the right way to drive
Practice driving. You should find a big parking lot where there are no cars and drive around there. Also, recommend practicing parking as well, and be sure to have an adult with you or someone who's 18 or older and actually knows how to drive
Once you got the hang of driving and parking in the big parking lot, you could try going on the street (not the highway) and drive. You should also study the street signs and the light signals and get to know them
Be sure to get your permit before you get your driver's license.
Thing's you might need to get your license and permit in your hand:
Proof of identity
Birth certificate/Age
Social security number
You also might need to give them your address as proof you're living in the Missouri state
Here's the address for the nearest permit/license testing location:
Address: 5943 NE Antioch Rd, Gladstone, MO 64119
Hours: They are open from 8am to 5pm everyday except Saturday and Sunday
Website to fill out an appointment: gladstonedmv.com
Phone Number: (816) 455-5100
Bring your printed test to the DMV afterwards to get your card!