Multicultural Festival Makes A Return
Northtown celebrates its diversity for a second year
Continuing what is sure to be a tradition, Northtown brought back the Multicultural Festival, a day dedicated to recognizing the diversity within the school.
And, in more ways than one, that was done.
"We had student performances, we had booths that represented different countries and cultures from students, a huge fashion show at the end, and lots of international foods. Just kind of a hodgepodge of everything," Student Body Vice President and festival organizer Reed Pearman said.
A lot of work goes into organizing such an event.
"We prepared a lot better [this year]. But it was not easy. I think it was worth it, people enjoyed it, and also understood this is a student [lead] project," Pearman said.
"I'm not going to take a lot of credit for it. Because this was the students. They [have] been very helpful throughout all of this," Vice Principal and festival organizer Hawar Khalandi said.
A couple of changes were made to the festival this time around. All of the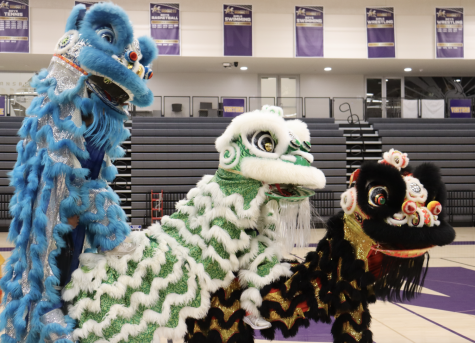 events took place in the C wing, as opposed to the auditorium area last year.
"This year, we had it in the Fieldhouse, and I think that was a lot better. More space, and everything was able to be enjoyed at the same time," Pearman said.
However, not everything can be planned for.
"[We had] anywhere from five to six hundred people. A good surprise, but we didn't expect that. We realized that our venue was still pretty small. So a little bottleneck effect was happening as we were getting food," Khalandi said.
As it becomes annual, the organizers plan to improve upon their formula.
"We had a lot of students who helped out obviously during the food components of it with the serving parts, but I think more support there would definitely make that a little bit easier and more efficient," Khalandi said.
"[We] just want to plan ahead. Having set jobs, following up with sponsors. We had some things that did not get done or got done the day of the festival. We just need to be on top of accountability," Pearman said.
            In the end, the multicultural festival managed to simultaneously draw an unprecedented crowd and celebrate the rich culture of Northtown.
            "To me, it's things like this, connecting with our students and our staff members and showcasing how talented our students are is what makes all that I do worth it," Khalandi said.