Editorial: Be more responsive to your friends
Joyana Burns & Staff, Opinion Editor
November 6, 2019
As Mental health continues to be a worldwide epidemic, 1 in 4 people in the world will be affected by mental health at some point in their lives, according to estimates from the world health report. Every year, Northtown recognizes mental health by having a Stop the Stigma Week in the month of November. During that week, students are encouraged to be there for their friends and to be aware of mental health issues. 
But why are students only told to talk to their friends during that week? Mental health affects people on a daily basis, not just one week out of a year.  Students should be eager to check up on their friends in general. 
Every year Northtown engages students in Stop the Stigma by including a spirit week. Adding in the spirit week has devalued the purpose of Stop the Stigma because students are anxious about how much spirit they're going to have. The effort to show the awareness is really good, but too many students are seeing it as a way to show off their spirit.  The Stigma Week's purpose is to recognize the types of mental health issue. It's not supposed to recognize how much spirit you have during that week. This year Northtown is going to make changes for the Stop the Stigma by opening the conversation more in a safe environment by including our community and having resources in Northtown and out of Northtown.
Checking up on your friends is important. However, not everyone knows how to talk and check up on their friend or maybe how to approach them and that's okay. Most of the time, teens lack communication with their friends because teens tend to focus on themselves. 
Jesse Tyler, the school's community resource specialist recommends that you should occasionally reach out to your friends. It could be in person or through social media. Say whatever you would normally say to interact with your friend; just make sure you're checking up on them and listening to them.
If you do notice them being a little bit down or you've seen them crying or whatever emotion you see that's different than their regular state, then you should check in with them individually. Mention to them the changes you've been seeing and that there's a concern coming from you. It's best to ask them directly if they want any advice. Never argue or act like your friend deserves to suffer because they don't want to take your advice. 
Finally, be sure to offer some resources. There are going to be times when you're checking up on your friend and they're at the point where they might need major support. Never try to take matters into own your hands if that's the case. In the heat of mental health, your friend may not be able to think about any resources they already have. That's why it's your job as a friend to offer some resources. You could give them a Hotline number or reach out to those who your friend may be comfortable talking to. That could be family, counselors, teacher or a therapist.
You're not alone. Confidential help is available to you for free 24/7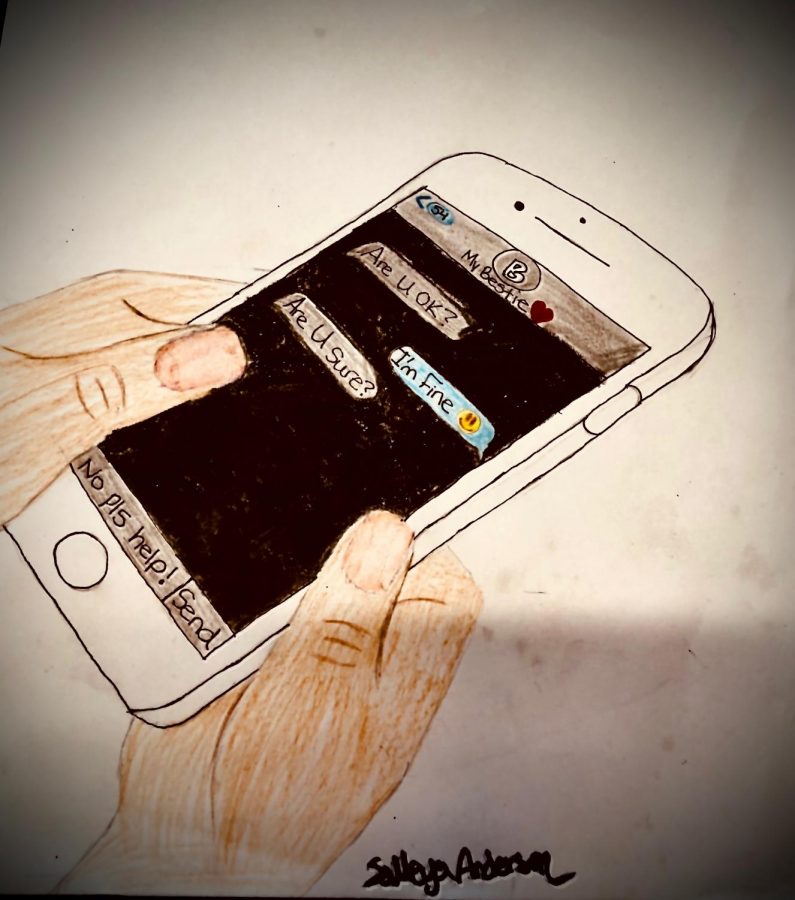 National Suicide Prevention Lifeline: 1-800-273-8255
Jesse Tyler, School's community resource specialist [email protected] 
The Trevor project: www.thetrevorproject.org or if you or someone you know is thinking about suicide, call the Trevor Lifeline at 866-488-7386
Cathy Blanch, Youth Behavioral Health liaison at 816-965-1016 or [email protected]
In a life-threatening situation go to your local emergency room or call 911