The Silent Age Of Sports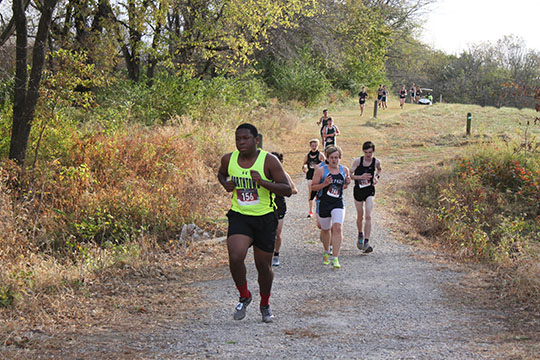 We're at the point in the year where we can begin to look back and begin to think, "Did that really happen?" This is especially made evident in sports.
"It's truly odd," said sophomore and top varsity tennis player Cora Skaggs. "It changed the way all sports are being played."
A similar response was given by sophomore Kylee Estes, a varsity volleyball player.
"I never thought I'd have to play in a mask. At first, it was more difficult to play," said Estes when asked the same question.
Both Estes and Skaggs have had to alter the way they prepare and play the game due to the pandemic.
"Sometimes it's harder to get that rush of adrenaline without the fans. The silence is different," said Estes.
"All you can hear is footsteps and breathing, the entire race. Cross Country doesn't have the biggest fanbase, but in my 4 years of high school, it has never been this silent," said senior runner Christian Boswell. This has become a common theme: silence, regardless of the level or sport. Due to the new health and safety protocols implemented this season that limit the number of fans in attendance at virtually all athletic events in the Kansas City area, athletes are being exposed to a new level of silence.
"The capacity rules aren't good for the sport. They're needed, without a doubt. But schools that don't allow for opposing schools' spectators to attend? That's insane," said Estes. Other school districts in the area such as Raytown, Lee's Summit and Fort Osage all apply this rule, meaning that the parents of players like Estes can't go see their kids play at Northtown or on the road.
"This is the first year none of my friends or parents will be able to attend events, and it's my senior year. My mom may never see me run competitively again," said Boswell.
How do we protect the love of sports if we don't allow for spectators to see and cheer on whoever they support? What does this mean for the seniors trying to compete at the next level? Both of these questions remain unanswered by MSHSAA or any other major source, and like everything else, we must wait and see.