Off-campus lunch: Great places to eat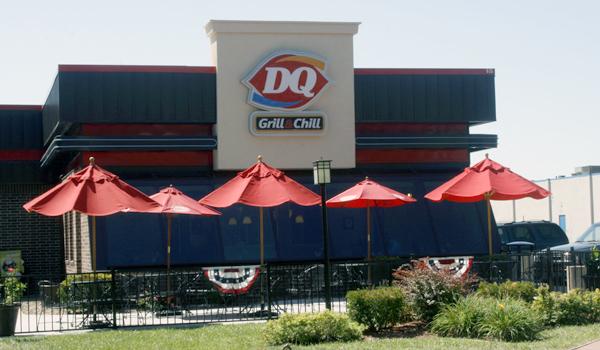 Erin Niederberger, Copy Editor
September 21, 2011
Feeling hungry, Northtown?
If you're tired of cafeteria food, the open campus allows you multiple opportunities. Here's a quick overview of the lunch opportunities within comfortable walking distance.
The Hot Dog Church
(AKA First Christian Church in North Kansas City)
Everyone knows about the church that hands out hot dogs, chips, and soda free of charge every Wednesday. If you're on a budget, this is your chance to get a free lunch every week. If you're not sure where to go, just follow the crowd.
Freshman Kyra Manlove said, "It was pretty cool. The food was really good and the people were nice."
A fun fact – last spring, they served their 200,000th hot dog.
Lucky Dragon
The Lucky Dragon supplies various dishes on a Chinese buffet, including the infamous 'rat' on a stick (chicken, for anyone who's worried). Students can fill a takeout box with as much food as they want for only $5.
Try to go when you have an earlier lunch block, though.
Senior Amellia Coffey and junior Jazmin McCoy said, "Good food, but they're always out of food by fourth lunch."
Quik Trip
Not sure what you want to eat? Quik Trip has something for everyone – sandwiches, salads, wraps, and more, all fairly cheap.
Senior Ekow Quagraine said, "Quik Trip's pretty awesome, but it got boring after a while."
Le Monde
This tiny French bakery on Armour is worth seeking out. It offers sandwiches, various soups, and an assortment of delicious pastries. A chocolate croissant may not be proper lunch fare, but you'll be tempted anyway. The prices are reasonable. Le Monde is a longer walk than most, so keep an eye on your watch.
Dairy Queen
Fancy some fast food or some ice cream studded with candy? Try Dairy Queen, just across the street from Subway and Lucky Dragon. The food is more expensive than other options, but still reasonable.
Junior Andrew Bribiesca said, "DQ is so delicious and it's really cheap.
Sophomore Andrew Hiller added, "DQ is yummalicious."
Subway
If you're looking for a more healthy lunch, Subway might be your destination of choice. Sub sandwiches and salads are available here, including many healthy options.
Sophomore Mary Davis said, "It's deliciously convenient because it's fast service and excellent healthy food." However, the wait time may grow longer by fourth lunch, so plan accordingly.
Open Lunch, In Conclusion
Assistant Principal Todd Hinnenkamp considers open lunch to be a good opportunity for students. It allows them to "develop skills in interacting with people from the community, which is something they will do for the rest of their lives," he said.
However, he also wished to remind students that at all times, they "are representatives of North Kansas City High School, therefore we hope that they handle themselves appropriately."
So in conclusion, Northtown, mind your manners, have fun, and bon appétit!