Publication staffs heading to Minnesota next month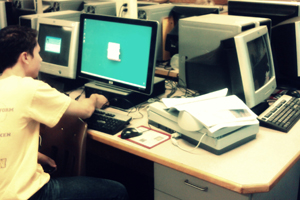 Roosevelt Broome, Buzz contributor
October 11, 2011
Minneapolis, here we come!
In November, the Newspaper and Yearbook staffs will be going to the Great Mall, taking pictures and enjoying learning about photography.
"We've gotten a head start on our pages and will be going to Minneapolis for a Yearbook Convention for competition," senior yearbook editor Delaney Hall said.
Newspaper and Yearbook classes are about creating the school newspaper, but you have to take a Journalism class first before you can be a part of the staff.
They get together and go different places to learn photography and reporting.
The Yearbook staff also went to the Jostens Printing Plant in September for Yearbook. They got to see where their yearbooks are made and design the new cover for this year's book.