Extra Extra: Read all about it – Northtown students make writing dreams come true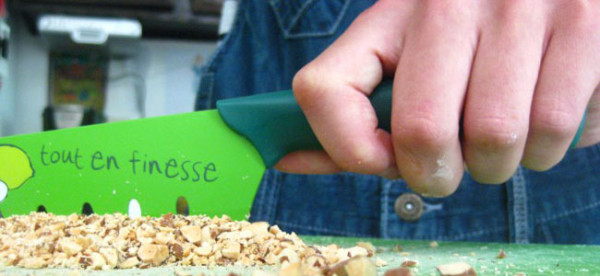 Erin Niederberger, copy editor
February 1, 2012
While many high school students write tweets or Facebook status updates, three Northtown students have set their sights on something a bit more ambitious.
Senior Cynthia Hulé, junior Mark Best, and sophomore Tabris Thomas are in the process of writing their own books… and they're planning to publish them.
Sophomore Tabris Thomas recently experienced a huge success. Through nightreading.ning.com, he posted a short story for other people to see. On the site – created by Tim Roux of Night Publishing – writers post short stories or first chapters for other people to comment on and vote for. At the end of the month, 20 popular projects are placed in a poll and voted on. The top project receives a publishing contract.
Thomas' story was featured on the poll in November. Unfortunately, it finished second. Then it appeared again in December.
"On Monday at about four in the morning I got an email saying I
won, and I've been walking on air ever since," Thomas said.
He wrote the original story "Rynn" in a single night in a "moment of inspiration."
"It all came together and flowed out of my fingers," Thomas said. "You don't think about coming up with all the stuff. It just comes."
One of the main themes of his story centers on the idea that strength isn't always the best way to solve a problem, inspired by the story of King Arthur drawing Excalibur from the stone.
Once the story was finished, he went asking around for a place to publish it, eventually finding the web site through the advice of Northtown Communication Arts teacher Jill Hellevang.
"I'm very proud of him," Hellevang said. "He's a brilliant young writer."
Thomas now faces the task of expanding his short story into a novel, which he hopes he'll finish by the end of summer. He hopes to publish other stories, either through this contract or others with better-known companies.
Thomas has been writing seriously since fifth grade. He was given a writing assignment and told he could write anything he wanted. He'd always hated writing because he had to follow a prompt. Now, his "head exploded with all these ideas." He's been writing ever since.
"It's something I could gladly do every day of my life and not go insane," Thomas said.
He has plenty of advice for other young writers.
"When you're writing, figure out your beginning and end first – they're the most important," he said.
"Keep going," Thomas stressed. "You'll be slapped down a lot; that's how the world works. It's like you have an ax and you're trying to chop through a very large tree. The first hit won't knock it down. You have to keep trying."
Senior Cynthia Hulé is publishing a vegetarian cookbook containing 150 original recipes. The project started as a blog – www.gangybuffet.com.
"My idea for making a blog was to share recipes with family and friends who like to cook," Hulé said. She's been cooking since she was a child, but only consistently for the last two years. Now she makes her own meals every day.
The positive responses of her blog's readers gave her the idea of publishing a collection. Hulé intends to self-publish, as it's the cheaper option. When self-publishing, an author doesn't work with a publishing house. Instead, they control the production of their book – usually through some sort of company – and then sell their book themselves. Although it isn't for everyone, self-publishing is often the best option for niche books like Hulé's cookbook.
The cookbook – titled Gangy Buffet: A Celebration of Seasonal Eating – is almost finished. A draft has been sent off to be corrected, and Hulé only needs to edit the cover and interior pictures. She hopes to publish the book by the end of the school year. People will be able to purchase it on Amazon.com.
Hulé hopes that her book will make more people familiar with the recipes, as well as giving her site more traffic.
In the realm of fiction, sophomore Mark Best is in the process of writing a novel. In his words, "It's getting there."
"I've always liked to write," he said. "Someone I know has read my writing and said I should get it published. So I'll just see where it goes from there."
He's still working on the manuscript, which he's been writing for around three months. Although he's not finished, he has looked around for publication options.
The library contacted him with a local author and other ways to look for publishing options, including websites and local groups.
Best's motivation was "to give people an entertaining book to read. If it works out well, sure I'll make another one. If it doesn't, I can always keep trying."
Best has a few succinct pieces of advice for teen writers.
"Never stop. Always look higher than where you are."