Circus comes to town for spirit week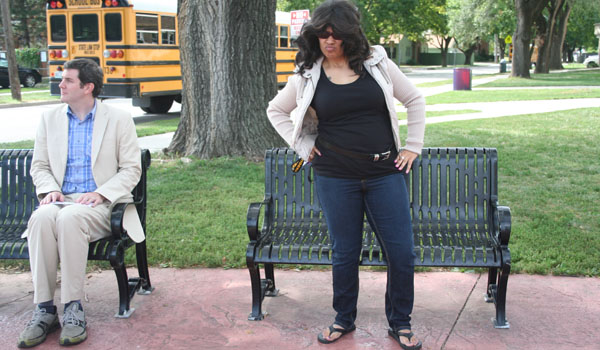 Elizabeth Craig, design editor
September 21, 2011
There are many traditions that surround Homecoming at North Kansas City High School.
The parade, announcing the Homecoming Queen Candidates at the Fall Sports assembly, and honoring esteemed alumni are all traditional.
Then there's Spirit Week.
Spirit Week is the chance for students and staff to show their school spirit through fun themes and wacky costumes.
The Spirit Days for this year's Homecoming were: Fake an Injury Day, Jersey Shore Day, Movie Icon Day, Circus Day, and Purple and Gold Day.
On Fake an Injury Day, students came in battered, bandaged, and bruised. Many kids came in with band aids or fake bruises, but some went the extra mile.
"I really liked Fake an Injury Day because it was the most creative day; I really wanted Zombie Apocalypse Day, but that never happened," junior Michael Ly said.
The spray tan was taken out for Jersey Shore day. Snookie bumps and fist pumps abounded.
"I liked Jersey Shore Day because I like to watch the show. Snookie is my favorite," sophomore Brittany Webb said.
Silver Screen Stars abounded when Movie Icon Day rolled around. Charlie Chaplin, the Mean Girls and Anchor Men all showed up.
"I decided to come to school as Rocky Balboa because I watched the movie the night before," said sophomore Kaela Schope.
The clowns came out to play for Circus Day on Thursday. However, students who used facepaint were asked to wash the paint off or to go home.
"I don't like clowns; they really freak me out," said freshman Develle Brown.
Then it was time for Hornet pride on Purple and Gold day.
"I was excited for Purple and Gold Day because I wanted to show my love for Northtown. I went all out," senior Daniell Hernandez said.