Relay for Life: opportunity to give back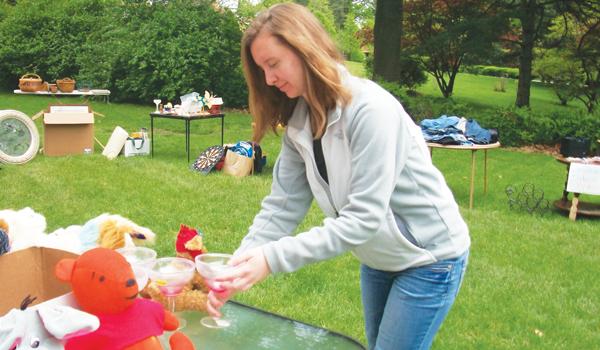 On May 5, all of the Relay for Life teams walked around Staley High School's field in order to honor those affected by cancer.
This year, though with difficulties due to snow days and a change in process, the teams have raised their money in hopes to make a difference.
"We don't have that many teams this year but they are all doing a good job and we're getting there," Northtown's sponsor for Relay for Life, Randy Jackson, said.
The difficulties have affected team captains a lot.
"It would be a lot easier if more people were involved and the event was more publicized," senior team captain Amanda Maynard said.
Besides the difficulties, the teams and captains do a lot of work to raise money for Relay for Life because, as Maynard explains, there are a lot of responsibilities.
"It's challenging finding people that will be dedicated, keeping up on everyone, and balancing schedules," Maynard said.
Teams thought that a good fund raising idea would be to sell candy, but in contrast to other years, the opposite turned out to be true.
"The candy didn't sell as well as our team had hoped, and it made raising money a challenge," senior Adam Zimmerman said.
Regardless of how much they have raised, students who participated in Why seniors will miss high school Relay for Life contributed to a good cause.
"I think it's a great opportunity for kids to get together for a common cause," Jackson said.
The Relay for Life event lasted ten hours from 8 p.m. Friday night to 6 a.m. the next morning. The all-night event is meant to honor a patient's journey who is diagnosed with cancer, from the darkness of the news to fighting through it to reach the morning's rays of hope.
"Relay is such a good time to have with all your friends and plus it is for a really good cause. There are always tons of events planned so you are rarely bored throughout the event, but at the end, you are so tired that you just want to crash. In a sense it really is like you are going through chemo," senior Erin Nyquist.
For those who have not participated this year, any team member would encourage them to join next year. Even though Relay for Life is over, students can still make a difference and donate anytime to the American Cancer Society at www.cancer.org.