Seniors Off to College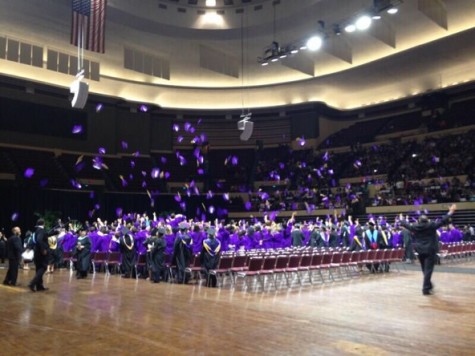 Whether college, military, or mastering trade, the seniors have worked hard on deciding what they wanted to do and where they want to go. It was an exciting journey to get where they are now, but there journey has not ended.
Getting to your first idea of what you want to do after high school can be very hard. Senior Branislav Tadic, going to college at St. Joseph Missouri to get his Bachelors in Science of Nursing said, "the hardest part was where I wanted to go. Since I was a little I knew I wanted to be a nurse."
He said he knew what he wanted to do and he felt St. Joseph Missouri "is where I belonged and where I needed to get the best education that I could get."
Senior Carlen Fidler, going to Truman State to study "the unknown" and minor in French, said the hardest part was finding "a good school that offered me good money." She said it took a while to find it, but it was worth it.
She says she still doesn't know exactly what she wants to do with her life yet, but Truman is a good start. She was at first scared that she would hate Truman, but decided it was an awesome school.
Branislav's advice is when making your decision, "don't go somewhere just cause your friend goes there. Go somewhere your heart is telling you."
Carlen also says "go to a place that you feel is best for you. Money shouldn't be an issue, but it really depends on what you want."
These two students and many more have made their decisions on what to do after high school as they graduated on May 14, 2014 and are making there way into the world as Hornet alumni. No matter where they go or what they do; they will go with honor and many memories.
Leave a Comment