X-Games/Anti-Bullying Assembly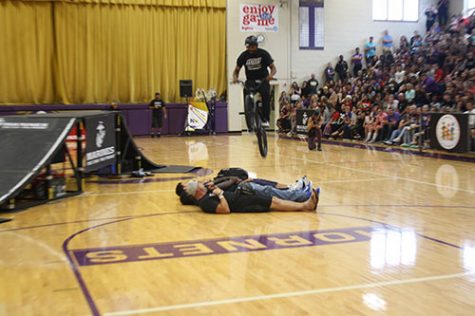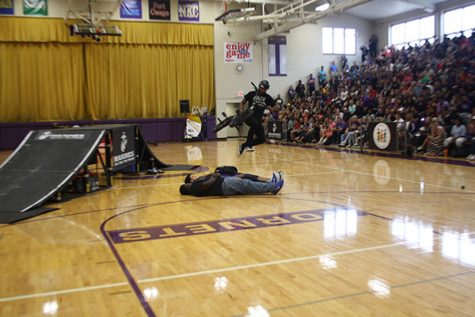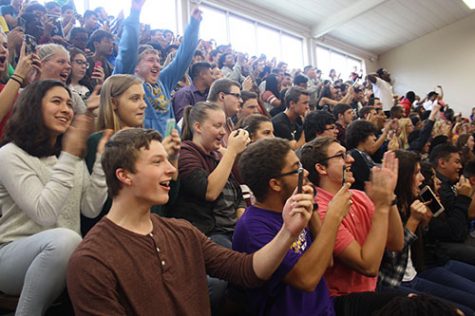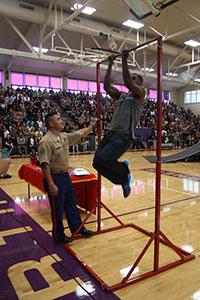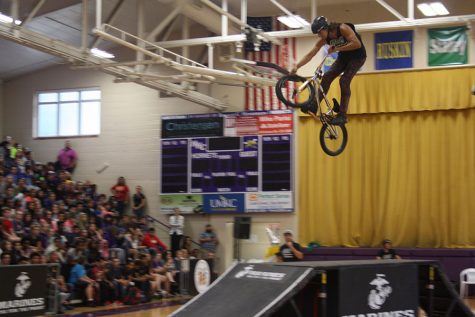 On Friday September 9th, North Kansas City High School had an assembly in the field house where we introduced the 2016 Homecoming Candidates and talked about bullying with ASA high school tour and listened to different statistics about it.
The first thing we did for the assembly was announce the Homecoming Candidates. This year's candidates include Mariah Brown, Gabby Campbell, Shayla Clark, Taylor Hamilton, Sidney Hensley, Gabbi Ibarra, and Arionna Spletstoser. Clark was very excited to be nominated for the homecoming queen.
"I'm pretty stoked, I guess I'm an underdog, someone that was unexpected, so it's exciting and shocking that my name was called," said Clark.
After finding out the candidates, the school moved on to the real show. ASA school tours came to Northtown and rode their BMX bikes around and talked about bullying. The ASA team brought in a ramp and their bikes and did flips and other tricks on their bikes. "It was wicked awesome, total legitness," said Bryce Heady.
ASA brought some information to the audience's attention, by their numbers, 162,000 students stay home every day out of fear of being bullied by someone at school.
"It's interesting to hear about these facts because you never really think about it," said junior Jasmine Bomar.
Not only did they ride their bikes around, they included the crowd in their performance. At a few points in during the assembly, they pulled some students from the crowd and had them come out and participate. For instance, senior David Walker was involved in one of the stunts. ASA lined up four students on the floor and had one of them jump over them on their bikes.
"It was freaking crazy to be involved in that," said Walker.
Leave a Comment