Winter assembly offers fun competitions, Make-a-Wish update
On Friday, December 8, Northtown ended the Winter Spirit week with the Winter Sports Assembly. The assembly gave students a chance to show off their school pride.
"It was really nice to see everyone's Northtown spirit," senior Morgan Banks said.
During the assembly, leadership gave an update on the fundraising for Make-a-Wish. They announced that $3,500 have been raised, which is 35 percent of the $10,000 goal.
The first spirit stick event was a present-wrapping competition, which the seniors against won against the sophomores. During the second competition, the participants were told to unwrap presents that were made in the first event, in which the freshman beat the juniors.
Finally, the freshman and seniors went head to head in the final event. To win, the representative from each grade had to lick icing out of a bowl to reveal the hidden message at the bottom, which the freshman won.
Winter sports introduced included: girls swim, wrestling, and boys' basketball. Girls basketball played a video as their introduction since the team was in Washington D.C. for a tournament.
"The beginning of the [wrestling] season has been good, but hard. We do a lot of drilling and a lot of live practices," freshman Ryan Sparks said. Live practices are practices to simulate a real match.
The groups that performed during the assembly include men's choir, both JV and varsity cheer, dance, and finally step team.
"The [cheer] performance was great! Everyone's energy was high, and it was really exciting to let JV perform with us," junior Caitlin Smith said.
The crowd gave the biggest applause for the step team's closing performance.
"It's a really good group of girls, and they have bonded so close. They really help each other out," said coach LaTosha McKelvy.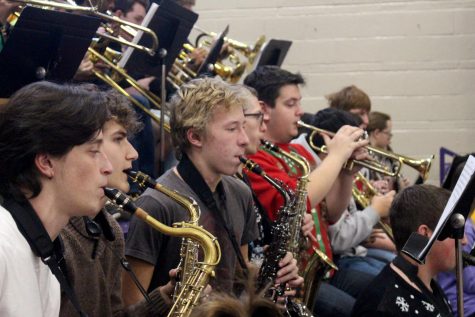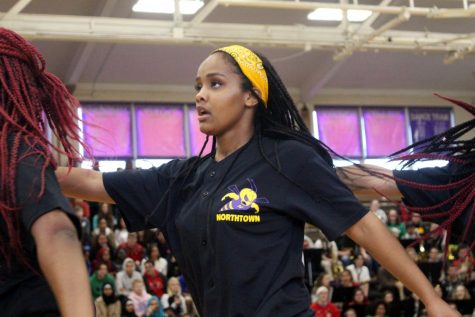 Leave a Comment